Group classes are currently suspended due to lockdown restrictions.
Group class times:
Monday: 7:30pm - 9:00pm
Wednesday: 7:30pm - 9:00pm
Group classes are held at:
Hinton Community Centre Boxing Gym, off Hollybush Walk, Hereford, HR2 6AF.
Classes must be pre-booked online.
Join us for a gentle stroll in the Black Mountains. Get some fresh air and enjoy time with like-minded people. Bring food and drink and we'll have an outdoor picnic. No charge - just a chance to get moving again before classes hopefully start again in May. Contact Garry for more details.
Date: May 1st 2021 - 10:00am - 1:00pm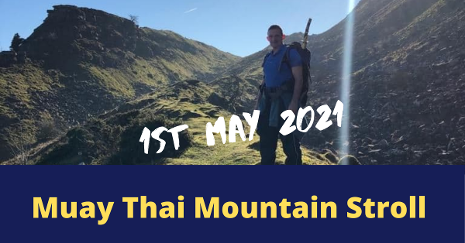 Private lessons are available.
Private lessons are now available if you wish to hone a particular skill, boost your general fitness and get support with techniques and mindset. Limited availability, so book now.
Private lessons are currently being held at:
Highfields, Wormbridge, Hereford, HR2 9DD.
Private lessons must be pre-booked online.
Please pre-book your class or private lesson using the above links. You will be required to provide your contact details in case we need to contact you due to current governmental guidelines. Please bring your own boxing gloves.